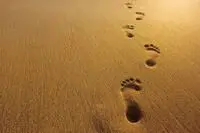 The philosophy of awareness therapy is a practice dedicated to providing you as the therapy patient the safety and stability to be able to be exactly who you need and want to be during the therapy session. My goal as the therapist is to help you create an environment of safety and a "holding space" that allows you to express and explore the emotional levels of who you are; from the entry level that you experience on a daily basis to the very deep emotional core of who you are.


Having this holding space is vital to you being safe enough to do the challenging and sometimes difficult work of exploring your emotional makeup. This foundation allows us as a team to explore the deeper and meaningful parts of your makeup as you learn about who you are and decide where you are headed. As we walk together through this process we will work to raise awareness in you about the person you are and the things that make you up; both the things that you are very proud of and the things that you are not as proud of. No matter how you feel about these parts of you, being aware of them and allowing them their rightful place is vital to you becoming healthy and balanced in life.

And as we continue to build on your awareness you will be able to use this awareness to make the choices and changes that you want to make to achieve the goals you have in life and therapy. As the more you are aware and gain information the better equipped you are to be able to make the decisions you need and want to make and direct your life in the trajectory that will be more fulfilling and will create peace and meaning and more satisfaction with who you are, because you are becoming more of who you want to be.

This is an exciting journey that we will take together to become aware of who you are and want to be!