Welcome

Today you are one step closer to a new you where you feel empowered and on a positive path to growth and well-being. You have already displayed a lot of courage to begin your search for someone to assist you on your journey. Congratulation on having the bravery to take the first step towards hope and better future; now is the time for you to take control of your life and begin to move in the direction you most want to.
As an awareness based therapist, my goal is to help create a safe place for you to be exactly who you need to be while in therapy. You need a place that allows you the opportunity to explore the realities of life and feel safe enough to feel and explore the emotions and difficulties you are facing and with my help start to process them and move forward to a better place. We will work together to uncover your true potential and lead a life that is worth celebrating. If you are at a place where you need someone to be on your team and help you understand what you are facing and help you move toward the life you desperately want to live and be more of the person you really want to be, then you are ready to embark with me on an exciting journey of being the person you were meant to be, the person you most want to be. Life is difficult and we all need help on our journey or even just a place to be safe. I am ready to provide that for you as you continue on your journey.
If you are looking for extra support and guidance through a challenging situation or you are ready to move in a new direction in your life, I look forward to working with you to achieve your goals. I have expertise in helping people with parenting support and guidance , addiction recovery, emotional recovery from injury, sports performance block, children and teen issues, marriage and family therapy, self-image and self-value development, and other specific areas .

Please call or email me for an individual, couples or family therapy consultation today.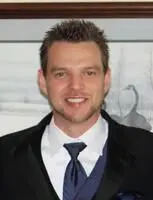 Sean Coe, LCSW